Why Choose Renewal by Andersen of Southern New England for Home Window Replacement
Rely on Renewal by Andersen for hassle free replacement windows. Our windows are made from the highest quality glass and frames, creating an energy efficient environment in your home. We even invented our own patented material- Fibrex- to ensure your windows do their job through any climate or pressure changes.
Superior Comfort from our Window Replacement Technology
Renewal by Andersen's replacement windows have all of the visual and functional features that improve your home. First of all, each window is custom fit to the measurements of the opening in your house. This ensures a perfect fit that blocks air from travelling in an out of your house. Now, it is cheaper and easier than ever to keep a constant temperature in your home using minimal energy. You may even see a noticeable drop in your heating and cooling costs.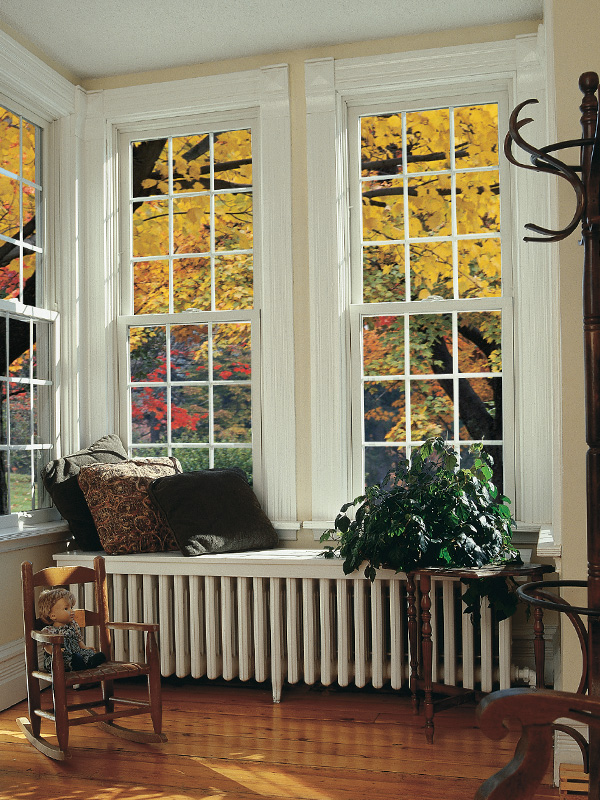 Added Value for your Home
Secondly, each window is tailored to your preferences. Choose between different styles, colors, hardware finishes, and more to create a look that you love in your home. You can enhance each room's current design or make a bold statement with the windows being a focal point. Because there are so many options with our replacement windows, you have the capability of customizing the fixture to your personal taste.
Affordable Financing Options for your new Windows
Our windows are built to look great and last. We use Fibrex to achieve the elegant look and durability of wood with the low maintenance qualities of vinyl. Furthering your custom preferences, it is blended with the color of your choice during the manufacturing process. Fibrex does not need to be repainted or chemically treated, and it is resistant to all mold, rotting, and peeling. The best part of this low maintenance polymer is that it is durable through all the different temperatures and air pressure of weathering.
Aside from our replacement windows many features, Renewal by Andersen provides top of the line customer service. Your hassle free window replacement experience begins with a free consultation in your home, where a specialist will speak with you and take measurements for a custom fit window. Then, they will give you an honest price quote. We charge by each job, so there are no over time charges or additional hidden fees.
Our expert window technicians will come to your house for a quality installation that will last years. All you have to do is pick out the windows that you would like- let us do the heavy lifting. Our highly trained professionals always install your replacement window correctly on the first try.