Why Choose Renewal by Andersen of Southern Connecticut?
Renewal by Andersen offers the finest quality replacement windows and patio doors without any of the hassles you may have come to expect from other contractors. Our replacement windows are custom-made from the highest quality glass panes and Fibrex® frames. This, combined with our expert installation creates an energy efficient environment that allows your heating and cooling system to truly keep your home warm in the winter and cool in the summer. Fibrex®, by the way, is a specially crafted polymer many times stronger than aluminum with the low maintenance aspects of vinyl as well as the natural look of wood. It really doesn't get any better that this!
Comfort, Beauty and Longevity
All Renewal by Andersen replacement windows are custom built to exacting standards of durability, aesthetics and to ensure your home stays at it's most comfortable by keeping the cozy air in and the not so cozy weather outside where it belongs.
You already know about the strength of Fibrex® but I should also mention it does not crack or warp like low-end vinyl or become scratched and dented like aluminum. Best of all however is that the color is actually part of the window frame, so even though it looks like real wood, it never needs painting or staining.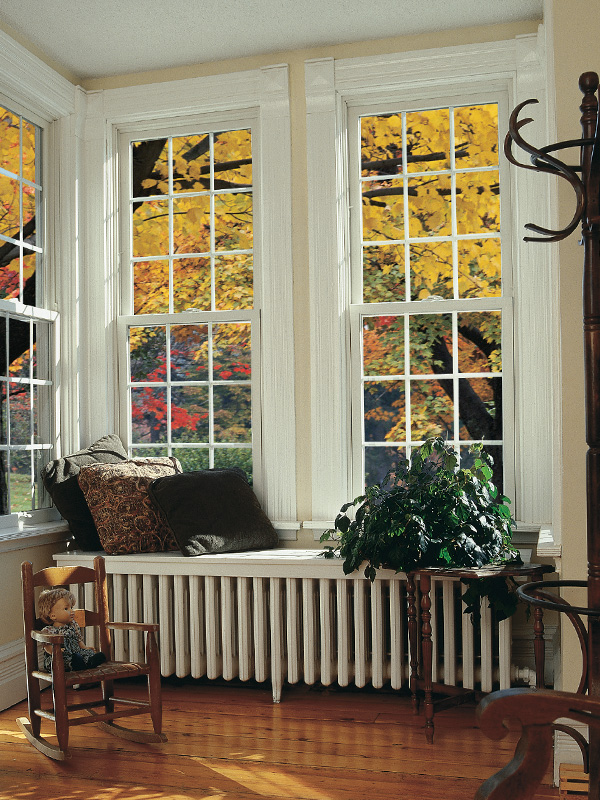 Added Value for Your Home
When Renewal by Andersen says "custom", they mean custom. You can select from among many different window types and styles, colors, and hardware finishes. This allows you to truly create a look and feel that is ideal for your home. The choice is yours. You can simply enhance each room's current design or choose to make a bold statement with one or more windows being the main focal point. We offer options that allow you to experience a grand home makeover with a few simple window choices.
Built to Last and Ready to Serve
All Renewal by Andersen custom replacement windows are designed to make your home shine and built to last. Aside from our replacement windows many features, however, Renewal by Andersen provides the very best in customer service.
Your hassle free window replacement experience begins with a free consultation in your home, where a specialist will speak with you and take measurements for a custom fit window. Then, they will give you an honest price quote. We charge by the job, so there are no over-time charges or additional hidden fees to worry about.
We not only survive, but thrive on reputation so we will always treat you right!
Our highly trained expert replacement window installation technicians are ready to come to your home to provide a 100% free in-home window consultation that could lead to new windows that will last for decades. Just give us a call when you're ready and we'll do the rest.