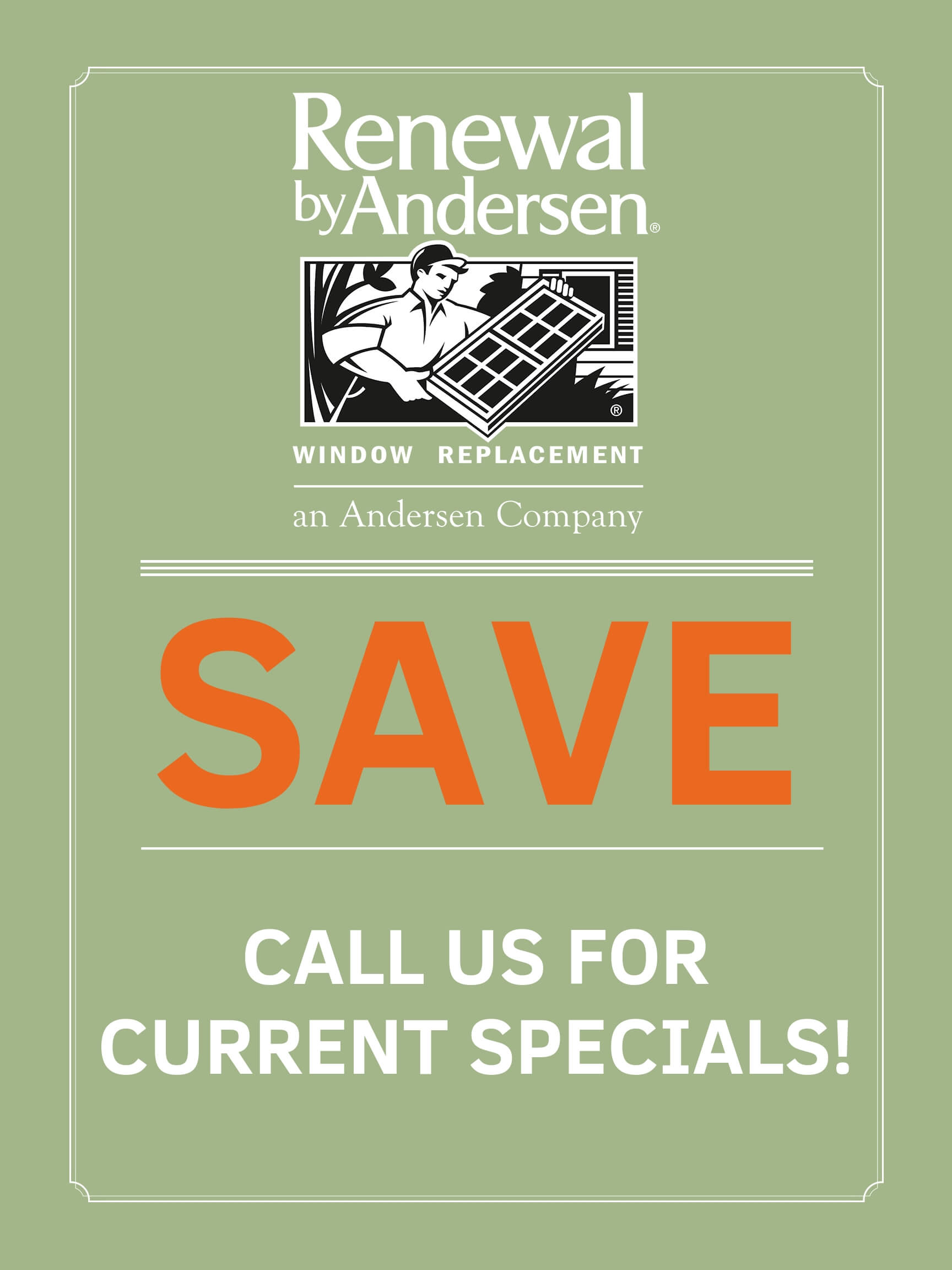 Why Choose Renewal by Andersen?
Renewal by Andersen is a division of the Andersen Corporation that specializes in the replacement of custom built windows and doors for over 100 years. With this many years of experience you can trust that we are top in the industry when it comes to custom built replacement windows and doors. On top of our professional installation and product development we also provide outstanding customers service – from the time you call to inquire about our products to the final installation and disposal of your old windows.
When purchasing replacement doors or windows for you home it is important that you choose a style and color that will fit your home. Richmond city has its own unique style of homes and you will find that we have a large variety of products that will fit in any RVA home. Not only will you find the type of window or door but you can also take advantage of our trademarked High-Performance Low E4 Glass that could save you up to 25% on energy costs.
With Renewal by Andersen's professional installation and product quality you find air drafts to be a thing of the past. All of our residential products are custom built to fit your home without having to alter your home in any way. You will not be limited to one type of style of window through our services. We provide one of the largest varieties of windows and doors in the industry. All of which are customizable in efficiency options and wood materials.
Through years of experience we have perfected the process of replacement window purchases. It all starts with our free consultation visit. In this visit we will establish which doors or windows need replacement and acquiring the exact measurements, down to a sixteenth of an inch, needed for our craftsman to build your unique product. We will then provide you a quote of product purchase and installation costs. Once we have finalized the order we will begin your window and door creation to your specific needs.
Once your products have been built and test for optimal performance we will schedule a time to install the items into your home. After installation we will insure that the items work properly when installed and remove your old windows and doors. When we leave your home you will be left with the most beautiful and energy efficient products on the market. It doesn't matter if you live in Mechanicsville, Chesterfield, Short Pump, or in the city we can provide you with professional and accurate service. If you would like to set a up a consultation visit or have a few questions that need answering then contact Renewal by Andersen today.