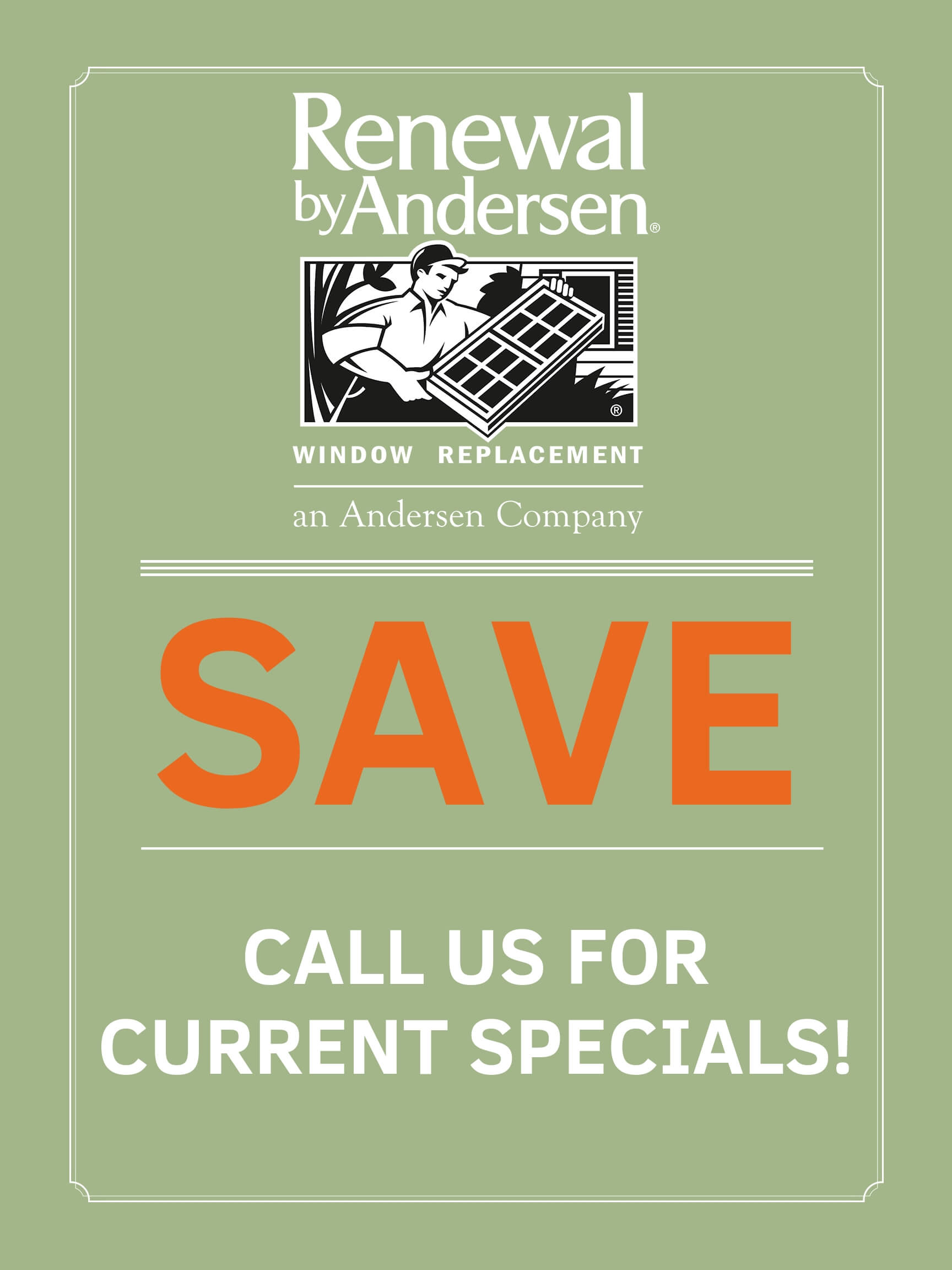 Andersen Replacement Windows in Richmond VA
Renewal by Andersen provides the highest quality replacement windows in Richmond VA. If you are looking to add beauty and warmth into your home then we are here to assist you with that. Our service technicians can professionally install any type of America's most well-known Andersen window or door into your home. When you purchase our replacement windows you can expect the latest innovation in energy efficiency and performance.
Our team custom builds every single window to fit your home and not alter you home to fit the window. Other companies will give you a standard sized window and make changes to your home in order for it to fit correctly. Our process insures optimal efficiency and ease of use no matter what type of window or style you choose.
We have been serving the Richmond community for many years now and we understand what you expect from a quality window. With our innovative and beautiful products you can expect them to meet every single one of your expectations and beyond. There are not many custom window builders with over 100 years of experience and that is why you can trust our services over any other.
Available Replacement Window Styles
Double-hung windows are very common and great for most homes, but why not add a little variety? We offer a wide range of styles that are able to fit in any type of window opening. Casement, gliding, picture, bay, bow, and specialty windows are all available for your home. With wood materials used in the creation of these windows you will have many options for stain and colors.
Every style of window provides a variety of different benefits ranging from more air flow through your home to increased light exposure in your rooms. Every type of room also has different styles of windows that work great and our service representative would be happy to offer any suggestions he may have for your window selection decision.
Top Level Energy Efficiency
Renewal by Andersen provides our trademarked High-Performance Low-E4 SmartSun glass that is one of the most efficient glass products in the industry today. You can expect up to 70% more efficiency during the summer months and 45% during the winter months. Throughout the year you can expect up to 25% savings on energy costs for your home with this product installed in your home.
If you are tired of your fabrics or flooring fade because of large amounts of UV exposure then you will be happy to hear that our SmartSun glass blocks 95% of UV rays. You will be able to increase the life of your fabrics and flooring just by installing new windows in your home.