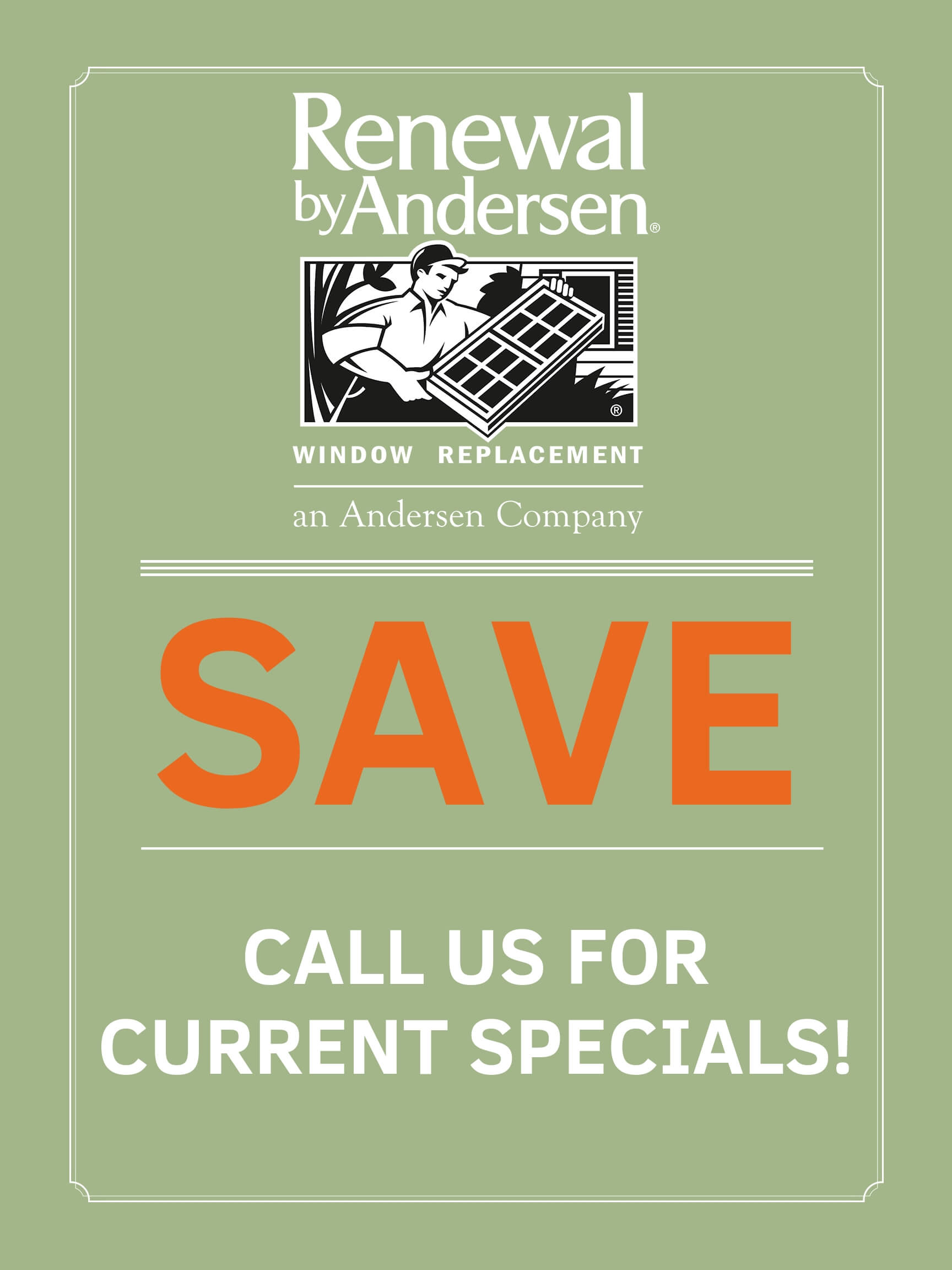 Richmond Andersen vs Vinyl
If you are tired of the boring look and operation of your vinyl windows then we would be happy to provide you with our quality wood replacement windows. Every one of our windows is custom built to fit your home without having to alter you home in anyway. Each window is custom built to fit your home perfectly insuring optimal efficiency and performance.
Renewal by Andersen Windows compared to Vinyl Windows
Vinyl Windows

Vinyl windows are very economical and are great for a quick replacement, but these products are flawed in long term performance and customization. As your home expands and contracts from the warming and cooling of your home vinyl windows will become difficult to open and close. This warping can also lead to your vinyl window glass cracking and needing replacement.
Andersen Windows

Renewal by Andersen wood windows are designed and built to insure proper movement of homes and will always be operational. The opening and closing of our products are smooth and effortless and remain that way over time with minimal maintenance. With our products you are no longer limited to three color options like you would with vinyl windows.Our Replacement wood replacement windows are very customizable and you are able to select the best color option to fit your home décor. You will be amazed at the difference in look and performance of our wood windows in comparison to vinyl windows. While our windows are not as cheap as vinyl windows your extra investment will gain you greater beauty and energy efficiency. Over time you will be able to pay of the investment of these windows with the energy savings that you acquire every month.
If you have any questions about our high quality wood replacement windows then please give us a call today. We are always available to help our Richmond home owners achieve the look and performance wanted from our customers. With over one hundred years of experience we have the most expertise in the industry today. You can schedule a free consultation visit with us today and we can discuss the added benefits of choosing wood windows over your traditional vinyl products.