Renewal by Andersen Double Hung Windows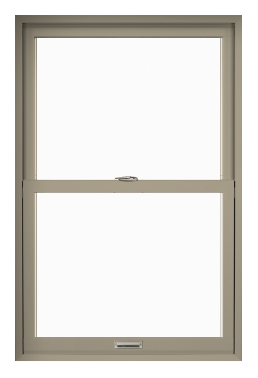 Double hung windows look very traditional, but they come in a multitude of different colors and styles for an extra wow factor. Choose from our wide selection to personalize your window and find a unique fit for your home that compliments the architecture inside and out.The benefit of double hung windows is that they are highly functional. You can open them from two separate points (the lower sash or the upper sash). They are also low maintenance. Tilt these windows inwards for easy access to clean the exterior.
Some of our customers are more hands on than others. If you know exactly what you are looking for in a window, we are happy to accommodate your requests. If you are a little unsure of which options will look best in your home, our associates will help you decide and find a perfect match. Set up a free consultation today.
Renewal by Andersen double hung windows come in a variety of colors, hardware, and styles.
Replacement Double Hung Windows
The Renewal by Andersen featured video for double hung replacement windows introduces you to our modern take on this this classic and popular style of window. Discover what makes Renewal by Andersen double hung windows the perfect choice for improved ventilation, comfort, style and more for your home.
Did you know double hung windows look great alone or as part of a combination?
Available Colors, Hardware, and Grille Combinations
Double hung windows come in several different interior colors including: sandstone, canvas, white, pine, oak, and maple. Our double hung windows include the largest selection of hardware. Hardware options range from stone to bright brass. In full, we offer: stone, canvas, white, distressed bronze, oil rubbed bronze, brushed chrome, polished chrome, bright brass, antique brass, distressed nickel, and satin nickel.
You can also choose from a variety of grilles. You can opt out of a grille or choose between colonial, prairie, farmhouse, and modified prairie. All of our replacement window grilles also come with the option of solid or dual-colored finish to match your selection.
First, choose colors:
Interior Color Finishes:







Exterior Color Finishes:









Then, look into our different types of hardware: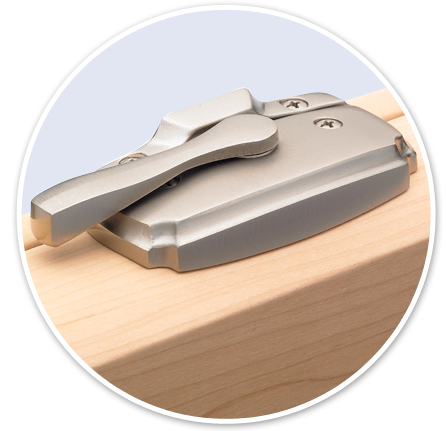 Hardware Finishes:











Finally, choose a unique grille:
Grille Designs:

None

Prairie

Farmhouse

Modified Prairie

Colonial