Replacement Windows in Eugene, Oregon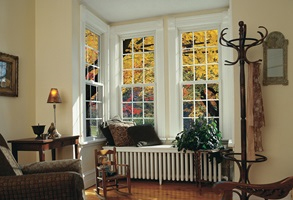 Renewal by Andersen is proud to be the most trusted provider of beautiful, energy-efficient window replacements in Eugene, Oregon and the surrounding areas.  Our replacement windows are intelligently designed to be incredibly energy-efficient, which can save you money on your electric bill. We accomplish this by building our frames with our patented material Fibrex®, which combines the insulation value and strength of wood with the low-maintenance features of vinyl to create a truly superior window frame that keeps the cold air in during the summer and the hot air in during the winter.
While our windows speak for themselves, Renewal by Andersen has also built window replacement experience that is unrivaled in the replacement window industry.   What sets us apart is that we don't manufacture any of your windows until one of our trained professionals comes to your home to measure the window opening. This ensures a precise fit of your windows, and eliminates the possibility of air-flow or even moisture coming through in-between your window and the opening in your wall. This is just one of many reasons why we've become the preferred provider of window replacements in Eugene, Oregon.
This process of custom-building every window gives our customers in Eugene, Oregon the opportunity to completely customize their windows to fit their style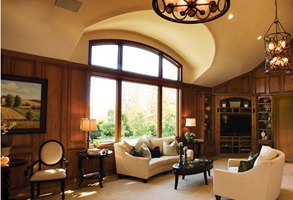 and needs. We offer a wide variety of styles, colors, finishes, hardware and hardware finishes so you can build a window that is uniquely yours.  If you would like to find out more about the various styles we have to offer, check out our replacement windows page.
We are very aware of the stress that comes along with home renovations- that's why we do everything in our power to ensure a hassle-free installation process for our customers in Eugene, Oregon. We pride ourselves on leaving your home cleaner than when we arrived and go the extra mile every day to ensure our customers in Eugene, Oregon have a window replacement experience that exceeds every expectation.
At Renewal by Andersen, we build our windows to last for a very long time. That's why we provide our customers in Eugene, Oregon one of the most comprehensive warranties on both the product and the installation. So you can enjoy peace of mind for decades to come- only when you choose Renewal by Andersen for your window replacement needs.
While we're proud to be replacement window experts, we also provide highly energy-efficient patio doors in Eugene, Oregon. If you would like to find out more about the various styles of patio doors we offer, visit our patio doors page.
So if you would like to have beautiful, yet energy-efficient replacement windows in Eugene, Oregon, contact Renewal by Andersen today. We're looking forward to hearing from you!
Eugene, OR Custom Window Replacement Options
RbA also custom makes and professionally installs Patio Doors!
Hinged French doors from Renewal by Andersen provide easy access to your home's exterior or patio.
Save space with Renewal by Andersen's sliding doors. Our sleek, contemporary sliding door design allows for maximum glass area, and is engineered for smooth gliding, secure performance.
This sliding French patio door combines the traditional styling of French doors with the space- saving convenience of a sliding patio door—adding a beautiful touch to your home.
Welcome to the City of Eugene, Oregon
A diverse and friendly city in the south end of the Willamette Valley between small buttes, and beside the scenic Willamette River, Eugene, Oregon is a treasured gem. This city is home to the University of Oregon (Oregon Ducks), a solid favorite in the Final Four Match-up with a record of 33-5. Eugene, OR is known for its natural beauty and is often referred to as the "Emerald City" and "Track Town USA" because this is where Nike corporation had its beginnings.