Energy Efficient Replacement Window Installation in Albany, OR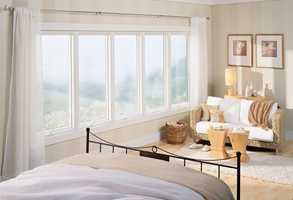 Renewal by Andersen is proud to be the most trusted provider of window replacements in Albany, Oregon and the surrounding areas. We build some of the most beautiful, yet highly energy-efficient windows you can find. What makes our windows so energy-efficient is our patented frame material Fibrex®, which combines the durability and strength of wood with the low-maintenance value that comes with vinyl windows.
While the quality of our replacement windows speaks for itself, we have also developed one of the most comprehensive window replacement experiences in our industry.  We are there for you every step of the way, so you don't have to worry about a single thing during your window replacement in Albany, Oregon.
Before we manufacture a single window, we begin by sending one of our trained professionals to your house to take measurements of your window openings. We do this to ensure that when it comes time to install your windows, they fit precisely into the opening in your wall, eliminating the possibility of air flow coming through in-between the window and opening in the wall. This also has the added benefit of allowing our customers to fully customize nearly every aspect of their windows, giving our customers the ability to make their windows uniquely their own.  With a variety of styles, finishes, colors, hardware and hardware finishes available, we are confident we can build the window of your dreams. To find out more about the styles we have to offer, visit our replacement windows page.
At Renewal by Andersen, we pride ourselves on providing a hassle-free installation process for our customers in Albany, OR. We know that home renovations can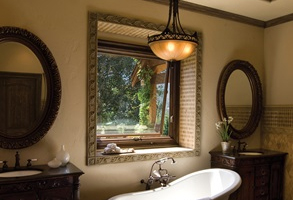 be very stressful, but we will do everything in our power to relieve that stress and provide a window replacement experience that far exceeds your expectations.  This is just one of many reasons why we've become the preferred provider of window replacements in Albany, Oregon and the surrounding areas.
When you choose Renewal by Andersen, we want you to feel confident in your decision for many years to come. That's why we provide one of the most comprehensive limited warranties in our industry, on both the product and the installation, so you can enjoy peace of mind for decades to come. Contact us today to learn more about our warranty.
Although we pride ourselves on being window replacement experts, we also offer high quality, energy-efficient patio doors in Albany, Oregon. to find out more about the styles of patio doors we offer, visit our patio doors page.
So if you're looking for window replacements in Albany, Oregon- contact Renewal by Andersen today to set up a consultation and receive a free quote. We're looking forward to hearing from you!
Albany, OR Custom Window Replacement Options
RbA also custom makes and professionally installs Patio Doors!
Hinged French doors from Renewal by Andersen provide easy access to your home's exterior or patio.
Save space with Renewal by Andersen's sliding doors. Our sleek, contemporary sliding door design allows for maximum glass area, and is engineered for smooth gliding, secure performance.
This sliding French patio door combines the traditional styling of French doors with the space- saving convenience of a sliding patio door—adding a beautiful touch to your home.
Welcome to the City of Albany, Oregon
People live at a much simpler pace of life in Albany. Drive down winding country roads and visit old-fashioned covered bridges built by pioneers in Albany, Oregon which are still standing today! Predominantly a farming and manufacturing city founded around 1848, Albany is in the central part of Oregon's most populated region, the Willamette Valley which sits at the confluence of the Calapooia River the Willamette River.