Patio Doors & Replacement Windows in West Chester, PA
The process of receiving your replacement windows from Renewal by Andersen is an experience that is suited for a king or queen. Renewal by Andersen of West Chester, PA has window experts that will provide you with unbeatable service from the beginning to the end. We will focus on customer service and making you feel satisfied. The entire process begins with a staff member visiting your home for a free consultation. After the free consultation, the staff member will assist you so that you can choose the best replacement windows and patio doors for your home.
Our West Chester, PA office is wholly dedicated to padding your home with energy efficient and cost-effective patio door and replacement window solutions. You will receive royal treatment from the custom fitting, to the professional installation. The job that we conduct in your home is nothing less than superior.
Below are some of the selections that you can ask us to set up in your home.
Replacement Window Options
Renewal by Andersen of West Chester, PA provides a wide selection of quality replacement windows. You can choose any combination of picture windows, awning windows, specialty windows, bay & bow windows, double hung windows, and so much more.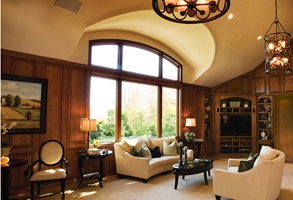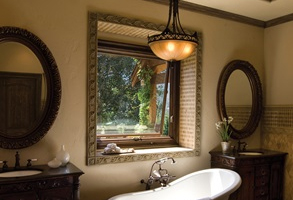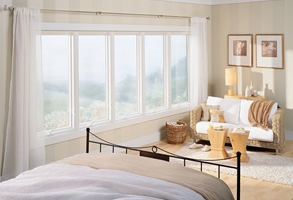 Patio Door Options
Renewal by Andersen also specializes in patio door installation. We offer a beautiful collection of patio doors to complement you home's exterior and interior. Choose from contemporary glass patio doors, French patio doors, hinged patio doors, and sliding patio doors.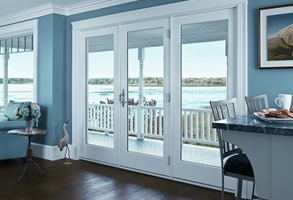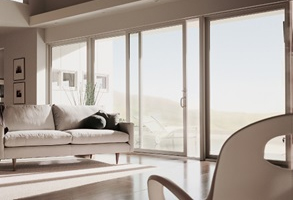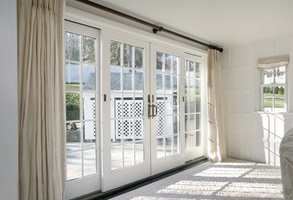 Finishes, Grilles, & Screens
Our finishes include bronze, nickel, brass, and chrome, and our grille patterns include styles such as farmhouse, prairie, and colonial. Insect screens are an integral part of your household. Choose from our selection of TruScene® screens which are nearly invisible and allow more light and air to get in.
Color Combinations
We have 47 interior and exterior color combinations, so you will never run out of options. We are sure you'll find the perfect color combinations for your windows and doors to suit your home's unique stile. Furthermore, you can select one of our wood interiors like oak, pine or maple to get a fine texture.

Renewal by Andersen of West Chester's prospective customers wonder what it is about us that differs from other companies. What it is that makes us stand out is our focus on our customers. We concentrate on your comfort level and your satisfaction. We do not stop until you have glass and doors that keep your energy costs low. One thing that we may try to do to keep costs down for you is offer you Fibrex® material. Fibrex® material is one of the most durable materials on the market, and we want to give it to you so that you can have a cozy and comfortable home. Give us a call so we can perform window installations for you. Schedule a free consultation and we will come straight to your home today.