King of Prussia, PA Replacement Windows and Patio Doors
If you want to get the very best patio door installation services or replacement windows in all of King of Prussia, Pennsylvania, you should choose Renewal by Andersen. Our top-tier customer service is unrivaled with our one-of-a-kind, all-inclusive, replacement patio doors and window installation. When scheduling your free, in-home consultation, our seasoned team of replacement window experts will assist you in choosing the best patio doors and windows for your home's unique needs.
We're committed to enhancing the homes of our clients with the most energy-efficient patio doors and replacement windows that you can find in King of Prussia, PA. Along with a custom-fit and professional window installation, Renewal by Andersen cannot be beaten in terms of superior performance during even the very coldest Philadelphia seasons.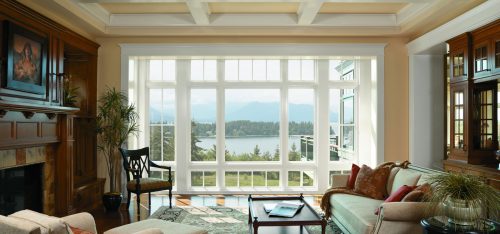 The following are a several options that you can combine to personalize the look of your property:
Choose between bay and bow windows, windows that are double hung, picture windows, casement windows, awning, or specialty windows
Your choices for patio doors include sliding and hinged French patio doors, contemporary, and all-glass patio doors.
There are 47 color combinations for your property interior and exterior – the colors have been strategically selected to coordinate with other color palettes that are currently popular in home decorating schemes and there are options in engineered pine, maple, and oak as part of our sustainable wood interiors – which are all helpful for maintaining the structural and aesthetic appeal of classic architectural styles.
Choose from 11 different hardware finishes that include satin nickel, bright brass, oil-rubbed bronze, polished chrome, and other fashionable designs that all make it easy to give rooms a distinctive flair.
There is a vast range of insect screens that includes our nearly invisible, TruScene® insect screens that increase visual clarity by as much as 50 percent in comparison to standard window and patio door screens. Use these for increased fresh air, light, and much better views.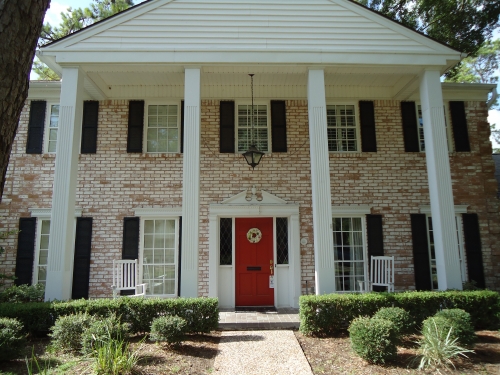 One of the things that sets Renewal by Andersen of King of Prussia, PA apart from the competition is our focus on ensuring total patio door and window performance for greater overall comfort, usability, and efficiency. While many of our competitors are solely focused on window glass, we know that having the right combination of frame, glass, and window is critical for ensuring maximum efficiency. Patio doors and replacement windows that are energy-efficient can result in significantly lower overhead costs for property owners. Made from Andersen's patented Fibrex® material, Renewal by Andersen products are much more durable than any other options in modern home window designs. Our replacement windows and patio doors are incredibly energy-efficient and designed to make it easier for you to enjoy comfortable temperatures indoors. At Renewal by Andersen, we are proud to have the most expansive selection of energy-efficient patio doors and replacement windows in King of Prussia, PA. Get in touch with us now to set up your free, in-home consultation.
Renewal by Andersen Windows
When your windows fit precisely to the opening in your wall, drafts and air flow is eliminated. This separates the indoor air from the outdoors and helps you maintain the best temperature in your home while reducing your heating and cooling costs. After taking measurements for the perfect fit, our specialists will provide you with an honest quote to move forward with installations- free of any hidden fees or additional charges.
When it comes time to install our energy efficient windows or doors, our expert window technician will take all the necessary steps to ensure a quality job. At Renewal by Andersen, we complete each installation correctly on the first try. That's because each of our employees go through a careful screening process to ensure our customers quality service. The installation specialist also understands how hard you work to take care of your home and makes it a priority to keep your space clean and in great shape.
Our replacement windows and doors come in a wide selection of colors, styles, and hardware. Choose between double hung, picture, casement, bay and bow, sliding, specialty, or awning windows. If you are looking for a replacement patio door; pick between hinged, sliding, or contemporary. Then, decide between the details for a custom experience.
With so many options, it's easy to find a customized fixture that will truly enhance your home's exterior and interior décor. Not sure where to start with so many choices? Our specialists are happy to help you find something with all of the features you are looking that will compliment your house's design.
Our replacement windows are made from Renewal by Andersen's own technology. We created a patented material called Fibrex as a substitute for wood, vinyl, or aluminum. Fibrex combines the advantages of each of these materials into one, for the utmost strength and quality appearance. Fibrex is also an extremely low maintenance material. The polymer is blended with color during the manufacturing process to ensure that you will not need to paint down the road. Because it is so durable, Fibrex withstands weathering which changes the shape of other materials. It is also resistant to rotting, peeling, mold and other issues that require professional help.