Vinyl Windows VS Andersen's Fibrex®
Are your windows aging? Over time, windows stretch and warp due to temperature changes and other forms of weathering. Consider purchasing replacement windows from Renewal by Andersen, a branch of Andersen Windows that specializes in replacements. We use our patented Fibrex® material as a quality substitute for wood and vinyl.
Fibrex® holds the beauty and strength of wood combined with the low maintenance qualities of vinyl. Ready to replace your old windows? Give us a call at any of our locations across the country and our expert technicians will guide you through the entire process. If you still aren't convinced that Renewal by Andersen's Fibrex® is the overall best choice for your windows and patio doors, watch our video to the right and continue reading below to see why our replacement windows and patio doors can stand the test of time.
Why Do People Use Vinyl?
Vinyl is a standard material used for both new and replacement windows. The main pro of using vinyl windows is that they are resistant to scratches and rotting. They do not need to be painted or touched up, meaning they require little maintenance. Vinyl windows are also cheaper than wood and provide good insulation.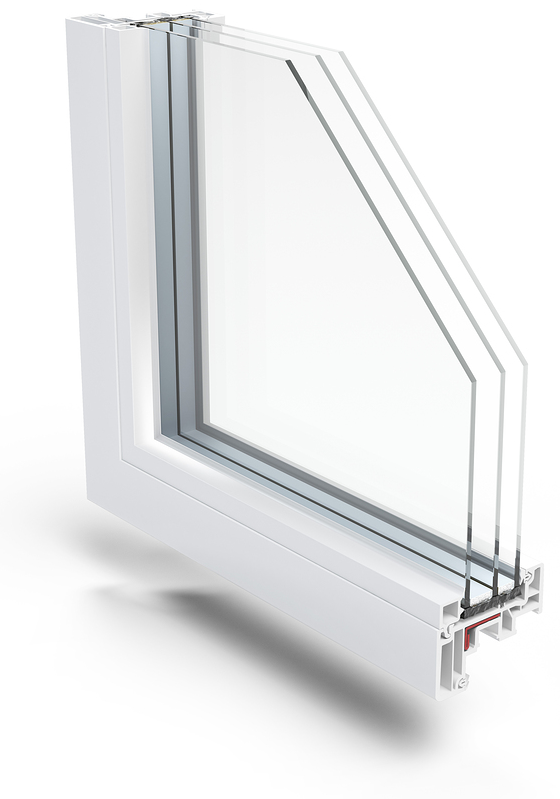 However, there are also some downsides to using vinyl windows. First of all, you cannot paint this material, even though it is known to fade quickly in the sun and inclement weather. This is an issue if you want your home to look its best several years after installing new windows. Secondly, vinyl looks like plastic. Plastic looks cheap when compared to wood, which could be a problem to prospective buyers if you are looking to sell your home. Vinyl also changes shape in extreme temperatures and is flexible. Although wood requires more maintenance, it is a more durable material than vinyl.
Essentially, vinyl is a more functional material than wood. Wood rots and peels, although when properly maintained it appears to be higher quality. It will also last over longer periods of time.
Revolutionary Fibrex® Composite Material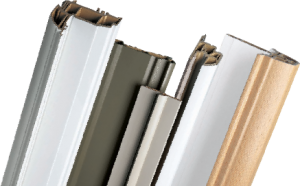 As you can see, there are many ups and downs to using both wood and vinyl. Taking these issues into consideration, Andersen Windows created its own patented material. This product, called Fibrex, is used in Andersen replacement windows and doors.
Fibrex combines the best aspects of wood and vinyl, eliminating the downsides. Fibrex is strong, durable, very fade resistant, and low maintenance. It also appears elegant, complimenting the architecture of your home.
We call Fibrex ecofriendly because it is manufactured from sustainable building materials. Furthermore, it does not require any sort of harmful chemicals such as wood preservatives and painting treatments.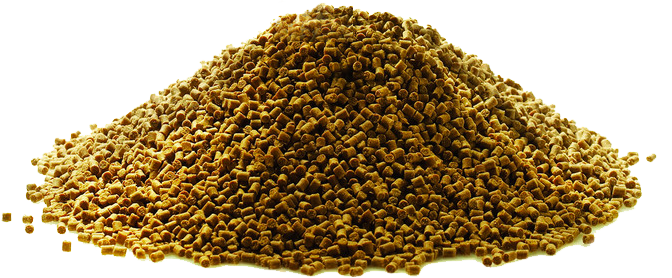 What exactly is Fibrex®?
How did we develop a product that combines the best of both worlds? Fibrex is comprised of 40% wood fiber and 60% thermoplastic polymer. It has twice the strength of vinyl, making it resistant to damage from any sort of climate. The weathertight seals stay firm and closed, keeping your home a comfortable temperature. This material is extremely low maintenance because it does not rot and decay or peal and flake. Its color stays beautiful as it is part of the product, not painted on.
Renewal by Andersen Reviews
We have affiliates throughout the United States. Contact one of them today and get started with your replacement window or patio door project.